About LEM Holland
The company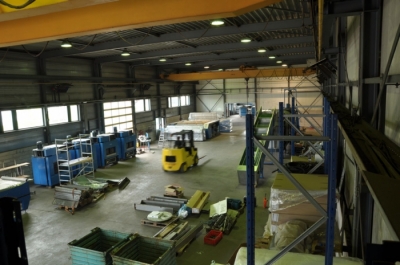 The company was founded in 2010 by its two owners, Ted-Jan Jaspers and Jan den Bouwmeester. Both have over 25 years of experience with professional laundry machines.

LEM Holland is located in Apeldoorn in its new premises on Weegschaalstraat 46. With over 1500 m² of operational floor space and furnished with modern equipment and tools it offers more than enough room to revise any possible type of laundry machines.

From our premises in the Netherlands we can arrange installation, repair and provide service all over the world. Our projects are executed with "Dutch' precision and planning.
Expertise
The company houses a vast amount of knowledge about professional washing machines. You can expect to receive good advice from us regarding set-up, expansion or revision of existing laundry machines.

In addition to offering advice we can also offer on-site support for the duration of the project to make adjustments to the washing installations.
Why do business with LEM Holland
LEM Holland stands for:
- expert advice
- clear agreements
- large selection of used and new equipment and spare parts
- it's own service department
In short, a company you can rely on.
Get to know LEM Holland
If you are interested in a certain machine or would like to offer one to us, you can do so via this website under the sections "Used" or "Purchasing". Naturally you can also contact us directly at:
Purchasing and sales, Jan den Bouwmeester
Tel. +31 (0)55 - 366 93 59
Mob. +31 (0)6 - 138 55 049
E-mail info@lemholland.nl